How To Create Breathtaking Seascape Scenes
Easy Video Tutorials Taught By A Pro Artist
Dear Drawing Enthusiast,
A seascape is a landscape drawing that features the ocean and elements along the shore of the ocean.
Seascapes have been the subject of drawings and paintings for generations but recently it seems to be a hidden gem that is forgotten by budding artists.
Drawing seascapes offer challenges and artistic possibilities that make them ideal subjects for artists of all levels.
Artists who do attempt this form of drawing usually get caught up on focusing on the wrong elements which makes it hard to get a life like portrait.
Once you know the elements that will make or break your seascape you will never look back and will have more confidence in your ability.
Avoid The Mistakes To A Disastrous Looking Seascape Drawing
When you begin a seascape drawing, always remind yourself that you're going to draw something fluid.
This means you need to think about drawing in smooth flowing strokes therefore before you even begin drawing you have to plan and organize your drawing.
Have a think about … Where is the horizon going to be? Divide your canvas into three parts which will allow the horizon, middle ground and foreground.
Starting to sound a bit technical? That's where we can help…
We have been working together with an established artist who knew she wanted to be an artist since the age of 5 and has worked towards that ever since.
She has attended University to earn a double major in art and speech and is currently a signature member in the Northern Hills Watercolor Society.
This is where she keeps up on art education by attending workshops and works as an illustrator for children's books.
We have teamed up together to create "Seascape Mastery".
Make Your Seascapes Jump Right Off The Page
The good news is that Seascape Mastery is generously illustrated showing you step-by-step how to make your drawings come to life.
With clear (and fun) instructions on how to draw … you'll learn at your own pace in the comfort of your home.
You get 10 high definition videos with simple and easy to follow written instructions so you know exactly how to make your drawings jump off the page.
Check out what is included inside Seascape Mastery….
I'll Also Throw In This Additional Bonus
Monthly Drawing Tutorials
As part of your order I'll also provide you with a 7 day free trial to our latest 'Monthly Drawing Tutorials' subscription.
Each month you'll receive two brand new drawing tutorials send straight to your email.
Drawings range from portraits to landscapes, animals to seascape scenes and more.
You'll also learn how to use water colors, pastels, charcoal as well as different shades of pencil and much more.
Normally this costs $129 for a year but as part of your order I'll give you a FREE  7 day trial to the subscription (which you can cancel at any time)
If you enjoy the tutorials (which I'm sure you will), simply do nothing and our systems will automatically charge you a discounted rate of just $9.95/mth.
You can cancel at anytime and there is no risk or obligation on your part.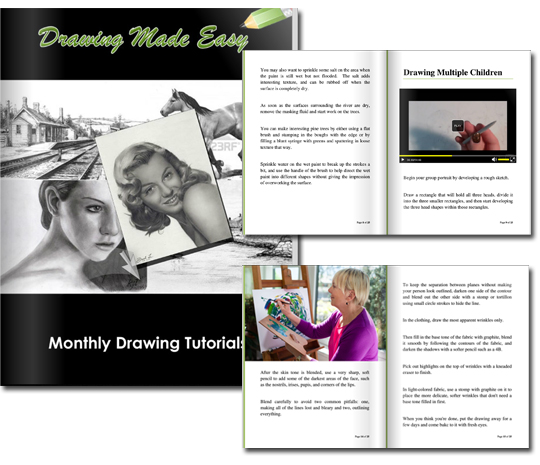 Secure Your Copy Now & Get Started
60 Day Money Back Guarantee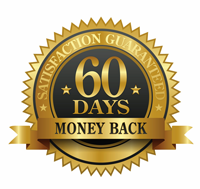 All my customers know that I go the extra mile to make them happy. And you will get the same personal service.
So if you aren't happy with anything at all within 60 days … just contact me at info@drawing-made-easy.com and you'll receive a full refund on the course promptly!
I've always loved seascape scenes and this course just gives me more tools and techniques I can apply to my current skills. Great resource guys! Keep up the good work!
This course truly takes you from beginner to advanced. I am still in the beginning stages and can't wait to get further into it. It's like a breath of fresh air and the artist really explains things well. Thanks for putting all this together!
Click the "Add To Cart" button below, fill out your information on the next page, and then once the order is successful, you'll be able to download the tutorial to your desktop.
If you select the hard copy, it will be packaged and sent to your postal address within the next 24 hours so you have a master copy on file for life.
We also provide you with the online version (incase you have troubles downloading or the files are too big) so you can view it online on ANY device and / or take it with you when you travel.
It's that simple! Just a few minutes from now you'll be viewing your first lesson.
When you combine the drama of beautiful sunsets with the splendor of seascapes is a great way to build confidence for any aspiring landscape artist.
Once you know the techniques behind creating a life like seascape you can play around with doing underwater scene with animals and plant life.
This is really a stepping stone to be able to branch out into more detailed landscape drawings.
Well, with that said… all set to begin? Grab yourself something to draw with, something to draw on, and let's get started!
P.P.P.S. If you're wondering if our course works on a PC or MAC … the answer is BOTH! On the next page you can download either PC version or MAC version as well as view it online. Combined with our full 60 day money back guarantee … you really have nothing to loose and everything to gain.