Get A New Drawing & Painting Tutorial Each Month
We'll send you a new digital magazine with audio, video and illustrations to your inbox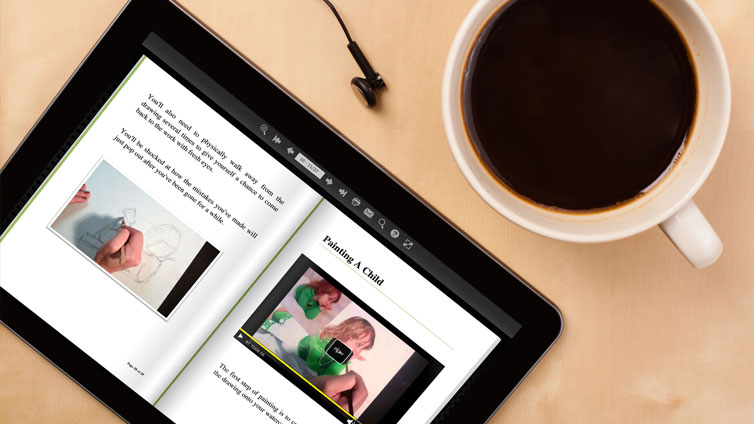 Dear Drawing Enthusiast,
Imagine if you had access to a real artist who sent out different portraits to you each month on different aspects of learning to draw.
No matter what time of the day or night or where you live in the world you literally would have an artist at your fingertips and your new drawings would amaze your friends, students or audience.
Don't be put off because learning how to draw won't be nearly as hard as you may think it is.
With the right guidance you will be able to transform your stick figures into a modern day Leonardo da Vinci piece of artwork.
We have teamed up with an artist to create the "Monthly Drawing Tutorials".
We've Taken Your Feedback & Created A New Concept No One Else Has
We have taken onboard your feedback and teamed up with an artist to bring to you exactly what you have asked us for.
You wanted a new portrait to draw each month and this is what we have created and called it the 'Monthly Drawing Tutorials'.
Each month we will send you 2 new portraits, landscapes, seascapes, perspective scenes and more with video instructions and also step by step written instructions.
Each tutorial is generously illustrated showing you step-by-step how to draw a variety of objects/topics and a goldmine of sample illustrations for further ideas.
With clear (and fun) instructions & videos on how to draw … you'll learn at your own pace in the comfort of your home.
You will also have access to…
POST YOUR QUESTION
The 'Post Your Question' function is where you go to submit your problems. If you get stuck at a certain point, just go here and enter your question.
We will respond to you and help you out. You will also get the answers to other questions that have already been asked inside our FAQ database.
POST YOUR FEEDBACK
The 'Post Your Feedback' is where you're going to have full say in what you want us to create each and every month.
How many memberships let you decide the content? I have structured it that way on purpose so you get the most value out of this project.
This is by far the most powerful feature of the project. It is so easy because all you do is fill in the suggestion.
Then each and every month will add in 2 new drawings from your feedback. This way we'll be covering exactly what you want.
If we don't cover what you want this month, then simply suggest it again next month.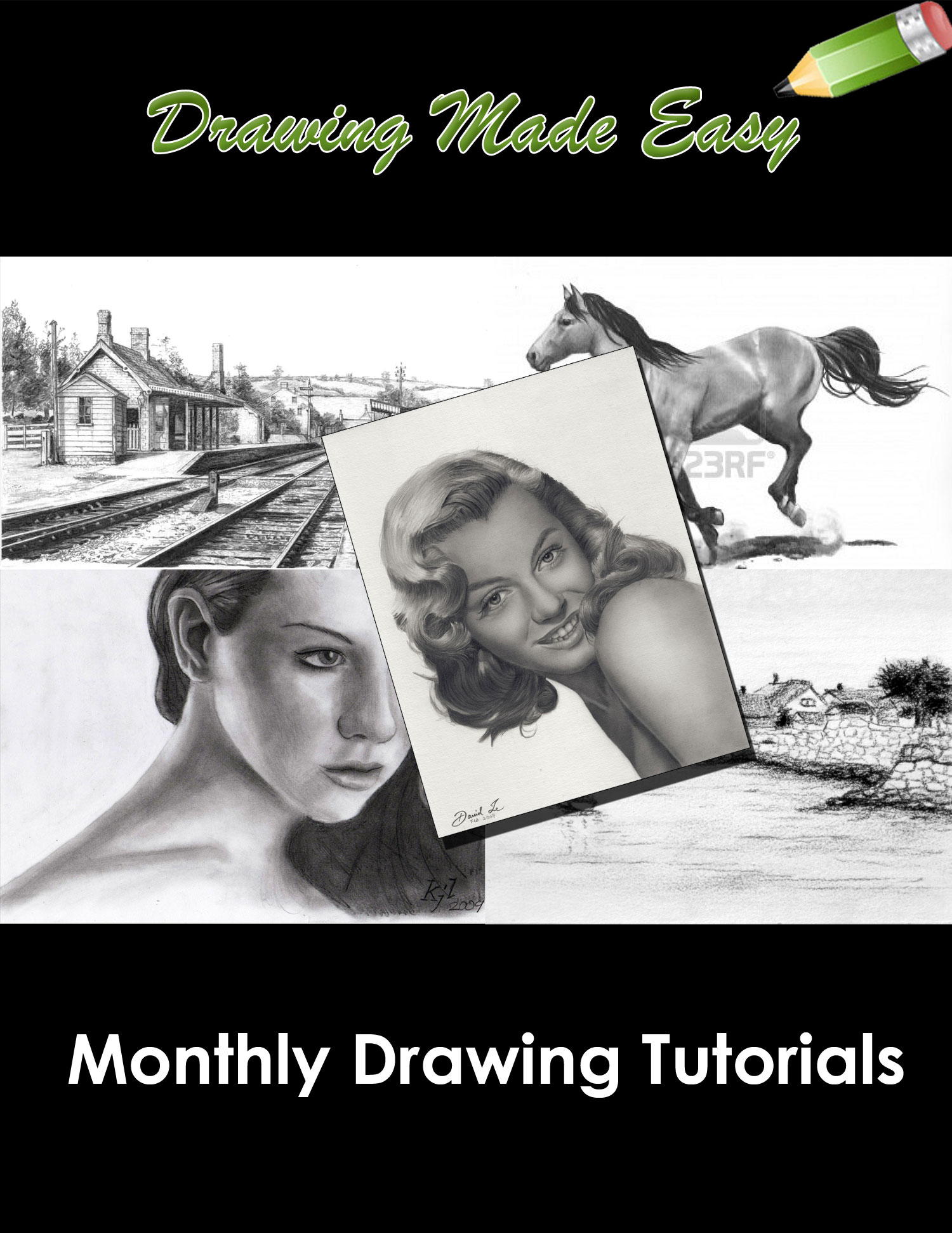 Here's What You Will Receive
Get Your First Edition Instantly For Just $29.95 $9.95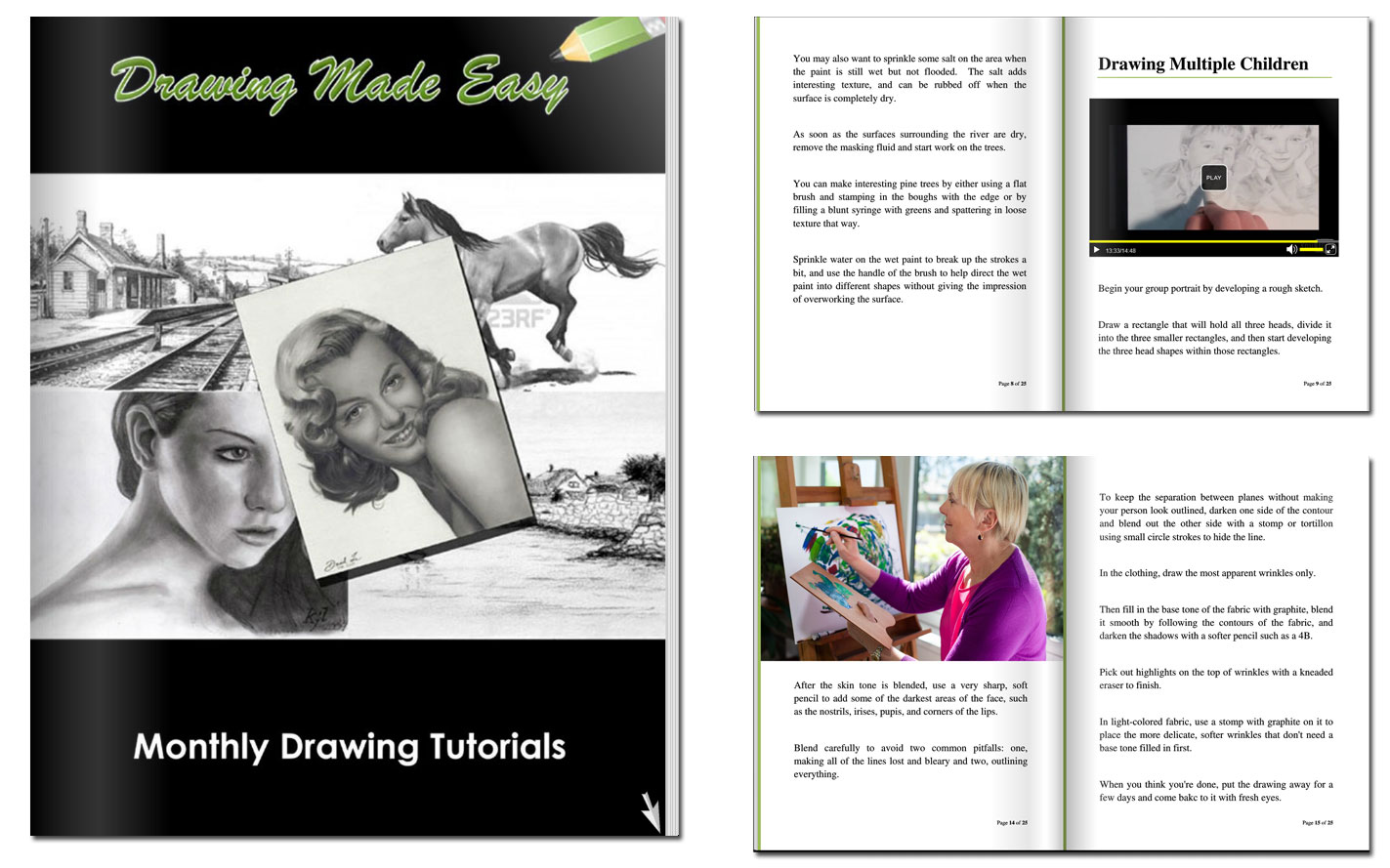 30 Day Money Back Guarantee
All my customers know that I go the extra mile to make them happy. And you will get the same personal service.
So if you aren't happy with anything at all within 30 days … just contact me at info@drawing-made-easy.com and you'll receive a full refund on your first edition!
We will cancel your subscription, stop any further charges and you won't receive any further editions.
We cannot however provide refunds on past editions (i.e. if you have received 9 editions and request a refund on all 9, we cannot provide this).
I love receiving a new edition each month in my inbox. They always get me inspired to draw and paint every time and the artist does a wonderful job of explaining things.
Great magazine you've got here. I usually read it on my way to work and the videos really make it enjoyable to watch. Keep up the great work!
Click the "Add To Cart" button below, fill out your information on the next page, and then once the order is successful, your first edition will arrive in your inbox immediately.
The magazine works all devices including desktop, mobile and tablet.  The videos are streamed from inside the magazine itself, so you do not need any additional players or plug ins e.t.c.
It's that simple! Just a few minutes from now you'll be viewing your first edition and enjoying the material we've put together for you.
You won't be charged a penny until after 7 days, so try it FREE and see if you like it.
Your subscription will begin as soon as your order is approved.
Each month you will receive your new video and written edition of professional drawings, from portraits, landscapes, perspective, wildlife, seascapes and much, much more.
Think how easy it will be now to learn how to draw with access to all of them in the one place.  The best part is you get access to a variety of lessons that teach you different styles of drawing.  My advice is to start off slow. Practice the ever-so-simple drawing lessons and you will get better!
If it's not your first time learning how to draw – I hope I can offer some new tips and tricks to add to your drawing arsenal!  Well, with that said… all set to begin? Grab yourself something to draw with, something to draw on, and let's get started!
Warm Regards


Chris Elmore
Drawing Made Easy
P.S. You have nothing to lose as we offer a full money back guarantee if you are not 100% happy with your purchase
P.P.S. The Monthly Drawing Tutorials is accessible from anywhere in the world 24/7 on all devices.