Learn How To Paint Beautiful Landscapes Using Watercolor To Transform Your Artwork
How To Paint Landscapes With Easy Video Tutorials Taught By A Pro Artist
Dear Drawing Enthusiast
We recently received an email from a subscriber which read…
"It's a little embarrassing to admit this, but I really struggle trying to paint with watercolors. I have painted with watercolors my entire life, yet I still felt like everything I create looks like a little kid made it"
Who can relate to this artists problem? 
I guarantee everyone has felt this at some point in the art journey. Many people just give up after a while and put it in the "too-hard" basket.
This is such a shame as art brings so much joy to people and the watercolor medium is just beautiful when done correctly.
You Don't Need To Struggle With Your Watercolor Paintings Anymore!
Anyone can learn how to paint beautiful landscapes using watercolor regardless of your ability or age.
With just a few simple tips and tricks you can transform your artwork to the standard you had always imagined.
We have created a brand new course that gives you the necessary information in a easy to follow format so you get the techniques you need without any frustration or spending $1000's on art lessons.
You can learn in the comfort of your own home when you have free time which makes this the easiest way to learn.
That is why we created 'Painting Landscapes'.
Painting Landscapes In Watercolor Is Easy When You Know How!
"Painting Landscapes" is what you need to successfully learn to how to paint beautiful landscapes in watercolor.
Forget the frustration and artwork that looks blotchy and improve them with our comprehensive course.
We give you clear videos showing you step-by-step how to sketch like you have always wanted too.
With clear (and fun) instructions on how to draw … you will learn at your own pace in the comfort of your home.
Check out what is included inside "Painting Landscapes"….
I Will Also Throw In This Additional Bonus
Monthly Drawing Tutorials
As part of your order I'll also provide you with a 7 day free trial to our latest 'Monthly Drawing Tutorials' subscription.
Each month you'll receive two brand new drawing tutorials send straight to your email.
Drawings range from portraits to landscapes, animals to seascape scenes and more.
You'll also learn how to use water colors, pastels, charcoal as well as different shades of pencil and much more.
Normally this costs $129 for a year but as part of your order I'll give you a FREE 7 day trial to the subscription (which you can cancel at any time)
If you enjoy the tutorials (which I'm sure you will), simply do nothing and our systems will automatically charge you a discounted rate of just $9.95/mth.
You can cancel at anytime and there is no risk or obligation on your part.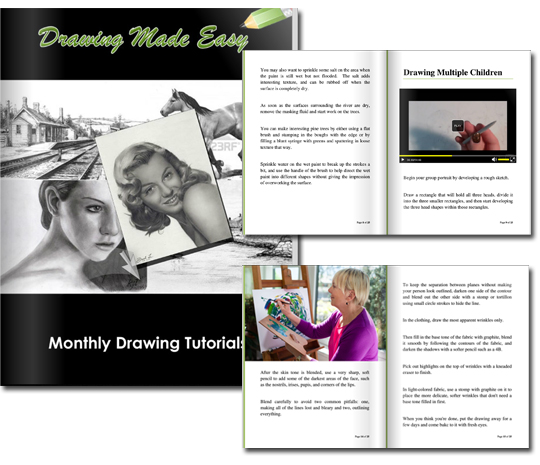 Secure Your Copy Now & Be Proficient Next Week
60 Day Money Back Guarantee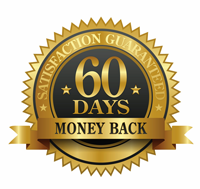 All my customers know that I go the extra mile to make them happy. And you will get the same personal service.
So if you aren't happy with anything at all within 60 days … just contact me at info@drawing-made-easy.com and you'll receive a full refund on course promptly!
Painting Landscapes is overall a great course for anyone wanting to learn about watercolor. I have learnt a lot and love the simplicity and easy to follow instructions.
I have been struggling with watercolor for many months. I saw this course and thought I would give it a go. I have been able to improve my artwork & glad this course worked for me.
Click the "Add To Cart" button below, fill out your information on the next page, and then once the order is successful, you'll be able to download the tutorial to your desktop.
If you select the hard copy, it will be packaged and sent to your postal address within the next 24 hours so you have a master copy on file for life.
We also provide you with the online version (in case you have troubles downloading or the files are too big) so you can view it online on ANY device and / or take it with you when you travel.
It's that simple! Just a few minutes from now you'll be viewing your first lesson.
There are a couple of different techniques that make painting with watercolor a lot easier. 
Learning the basics of just how the paints work on paper and how to use the brushes can make all the difference.
With our easy-to-follow step by step instructions you will be able to figure out where you have been going wrong & fix it immediately with impressive results.
Painting with watercolor is such an incredible medium and when you add in the natural landscape it is magical.
Well, with that said… all set to begin? Grab yourself something to paint with, something to paint on and let's get started!
Warm Regards



Chris Elmore
Drawing Made Easy
P.P.P.S. If you're wondering if our course works on a PC or MAC … the answer is BOTH! On the next page you can download either PC version or MAC version as well as view it online. Combined with our full 60 day money back guarantee … you really have nothing to loose and everything to gain.