How To Draw Beautiful Landscape Scenes
Landscape  Drawing Video Tutorials Taught By A Pro Artist
Dear Drawing Enthusiast,
Have you ever been surrounded by a beautiful landscape that you wanted to learn how to draw that beauty onto paper?
Capturing the landscape as you see it through your eyes seems impossible. There are some many questions you might need answering like…
How do I make it jump off the page?
How do I capture the dimensional shape?
How do I simply draw it like I see it?
It can be quite a daunting process but landscape drawing is an enjoyable way to spend time and a great way to develop your drawing skills.
Landscape Drawing Does Not Have To Be Structured
Landscape drawing is a fascinating area of study which requires an understanding of perspective, light and shade, detail and abstraction.
Once you understand the rules of landscape drawing, you can choose to follow them, modify them or chuck them out of the window.
If you think I am kidding I bet you didn't know that Picasso did that… but, if you look at his early work, you will see that he understood the rules very well.
With developing your landscape drawing skills – once you have the basics, you have the right to choose the path that you wish to follow… or, alternatively, get out the machete and carve out an entirely new one.
You can learn how to draw realistic landscape drawings without spending a fortune on art classes or learning from boring art books. If you want an easy way then keep reading below…
See How Easy Landscapes Really Are
The good news is that Landscape Mastery is generously illustrated showing you step-by-step how to draw landscapes.
With clear (and fun) instructions on how to draw … you'll learn at your own pace in the comfort of your home.
Check out what is included inside Landscape Mastery….
The artist has chosen 5 popular landscape pictures and will show you how to draw each one in color.
Each image has 2 videos…The first is outlining the landscape in pencil and the second video will add colour to the picture.
For the first 3 images you will learn how to draw the landscape in watercolor
For the last 2 images you will learn how to draw the landscape in pastel.
Here are the 5 landscapes you will learn to draw
I'll Also Throw In These Additional Bonuses
Introduction To Oil Painting – Ebook And Audio
'Getting Introduced to Oil Painting' contains comprehensive details about the origin and birth of oil painting.
It will take you back to the era when oil painting was known to none, and slowly artists recognized the need for it … and how the entire innovation of oil paining technique came into being.
The highlights of the e-book are as follows:
Brief history of oil painting – Get to know the story of invention
Introduction to oil painting mediums – What is linseed oil and what are the different forms?
Benefits and disadvantages of using linseed oil as a binder
Using alternatives oils as mediums
What are the things required to get started in oil painting
Tips for beginners in oil painting
Beginners Guide To Canvas Painting
Have you always wanted to paint but did not know the first thing about it? Have you sketched thousands of pictures in your sketch book and wanted to put them on canvas? Now you can with the help of this book. We teach you everything to get you started in the wonderful world of fine arts. You can learn to express yourself with color.
Learn basic painting techniques. Understand lighting and shading. Learn how to choose your subjects. Determine which paints are right for you. Get a breakdown on all the brushes and what they are for. Learn why you should layer your paints.
This informative ebook will guide you through the steps of painting on canvas. You will discover who some of the great artists were. With the information in this book you can learn to paint just like them. Understand their techniques. Learn how to use references. Determine what is a good subject matter for you to paint.
Monthly Drawing Tutorials
As part of your order I'll also provide you with a 7 day free trial to our latest 'Monthly Drawing Tutorials' subscription.
Each month you'll receive two brand new drawing tutorials send straight to your email.
Drawings range from portraits to landscapes, animals to seascape scenes and more.
You'll also learn how to use water colors, pastels, charcoal as well as different shades of pencil and much more.
Normally this costs $129 for a year but as part of your order I'll give you a FREE  7 day trial to the subscription (which you can cancel at any time)
If you enjoy the tutorials (which I'm sure you will), simply do nothing and our systems will automatically charge you a discounted rate of just $9.95/mth.
You can cancel at anytime and there is no risk or obligation on your part.
Secure Your Copy Now & Get Started
60 Day Money Back Guarantee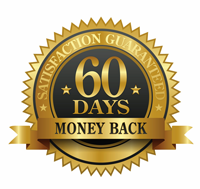 All my customers know that I go the extra mile to make them happy. And you will get the same personal service.
So if you aren't happy with anything at all within 60 days … just contact me at info@drawing-made-easy.com and you'll receive a full refund on course promptly!
Very impressed with the course so far. I've only been a member for a few weeks now and have already learn't so many new techniques I can apply to my current drawing and painting skills! Hats off to the artist!
This is a great course for those of us who want to improve our landscape paintings and artwork.I've been receiving your newsletters for a while and decided to give it a go. I'm so glad I did! Well worth it!
Click the "Add To Cart" button below, fill out your information on the next page, and then once the order is successful, you'll be able to download the tutorial to your desktop.
If you select the hard copy, it will be packaged and sent to your postal address within the next 24 hours so you have a master copy on file for life.
We also provide you with the online version (incase you have troubles downloading or the files are too big) so you can view it online on ANY device and / or take it with you when you travel.
It's that simple! Just a few minutes from now you'll be viewing your first lesson.
Being able to draw realistic looking landscapes that look as though they are jumping right off the page is now something you can learn with the help of Landscape Mastery.
Forget boring art classes or thick books because we give you the need to know information with video to make learning easier and fun.
Anyone can learn to draw landscapes whether your 14 or 74, its all in the technique and we provide you with this.
Well, with that said… all set to begin? Grab yourself something to draw with, something to draw on, and let's get started!
P.P.P.S. If you're wondering if our course works on a PC or MAC … the answer is BOTH! On the next page you can download either PC version or MAC version as well as view it online. Combined with our full 60 day money back guarantee … you really have nothing to loose and everything to gain.