About Us:
The Elmore Organisation was founded by Chris Elmore who started his first web site in 2001 teaching people a new skill they never thought possible.
With his unique style and easy to follow format many people preferred his methods over others due to it's simplicity.
Since then we now seek out the most qualified and talented experts in their field to provide our users with further content at a fraction of the cost of traditional methods.
Helping Further: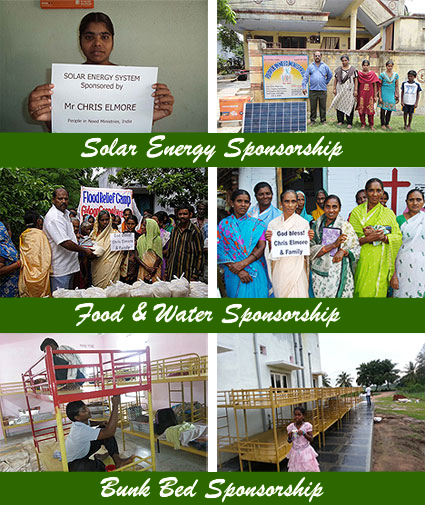 Very helpful and interesting.
This course taught me everything I wanted to know with regards to drawing. No more art classes!
I've read many books on portrait face, nose ,hair and eyes and found them quiet difficult to draw. This course drawing made easy has amazed me just how easy it is to understand ,my drawings of nose and eyes have come to life. this course drawing made easy has inspired me so much I recommend it to anyone. Thank you so much.
Easy to follow and understand.
Just taking my time and going through it slowly. I am amazed at how much I am learning. I have been to art school at night, but that didn't come even close to all the things I am learning now. AMAZING!
They are very simple instructions. The course is wonderful and I would recommend it to anyone that would like to learn to draw. You are guided through each step and shown how to make your drawing real.
With a busy schedule, it's great to find someone who will tell you what you need to know — concisely! Much appreciated. Mary
The tips on how to get the right proportions using paper to mark of the distance of the features of the face was very helpful.
I am just learning how to draw so this course material is all new to me….it is very easy to understand and laid out well. Now….all I need to do is get some pencil time in and practice, practice, practice…thanks!
I like the course is built up with small video sequences showing the basic structure of drawing
It's a wonderful program. I can't wait to buy all of them.
I find the course great so far. I would like to know more about Landscape Mastery?
Chris, I haven't had the time to really go through the whole course. I have loved the lessons I have taken. I am so busy at my work right now and am in charge of a huge Christmas boutique that is happening this Sat. 11/2. Once this huge event is over I will have so much more free time. The lessons I have taken however are excellent. I have never tried to draw before because I didn't think I had any natural talent but I am a hairdresser, love crafts and have always wished I could draw. I stumbled quite by accident on this course and for the price I saw an opportunity to see if I could be taught. I am going to need to really practice but with your course I for the first time, think I might be able to learn to draw. I have received your emails about the correct tools and you were right. The correct pencils, erasers etc. have made a big difference.
I didn't think that I could draw anything. But with your guidance, I am able to draw things so that people could tell what they are. Everyday I get better which is exciting because I am an author. I am excited to begin to draw my own pictures for my books.
I love the easy way you explain everything, it is understandable and makes the learning fun.
I am new to drawing this this has been an excellent course for me
The videos were well done and very easy to follow.
It is very encouraging, the way you present things. Even though my time is very limited due to professional work, I enjoy doing the lessons and also practicing later on my own.
I have been enjoying your Drawing Made Easy E-mails for the last two years.
The tips and information is so helpful.
HAVE HAD SEVERAL CLASSES IN WATER COLORS BUT DIDN'T KNOW HOW TO DRAW WELL ENOUGH TO COMPOSE THE PICTURE, THEREFORE, DISSATIFIED WITH SOME OF MY RESULTS.THIS COURSE HAS GIVEN ME GREATER CONFIDENCE IN MY DRAWING AND PAINTING COMPOSITION. i DO WANT TO TAKE YOUR WATER COLOR mASTERY COURSE.
I like very much the way you teach & explain things,it is excellent every thing is very clear.
These are excellent explanations of how to draw a portrait or a full person but I love to draw portrait mostly.
I love the step-by-step approach, but some of the courses need to be finished for example the watercolor course.
The lessons are great and having notes to accompany the videos just makes it even easier to follow. Concepts are explained clearly and simply. The encouragement to have a go at drawing has been very motivational for me.
Your method of teaching the art of drawing the human form makes it so easy to follow. I am enjoying the course very much!
I have just finished an art course in drawing and painting. Once you leave the class room its hard to maintain motivation – the opportunity to access continuing professional learning via Drawing Made Easy helps to maintain this and provides inspiration. Thank you
I have given it a quick glance & like what I see…thankyou
My drawings have improve so much, that I'm even been getting compliments.
I just wanna thank you for all your help I'm new in drawing and all the techniques you show had become my best knowledge and just like the name of the course says you make it so easy to understand
I'm a self-taught artist – I do pet portraits in pencil.

ww.artbydebbie.com

 Everything I've learned has been through books, web tutorials, and local art classes. I've never taking a drawing class. I've taken several classes for painting in oils and watercolors at local art stores and centers. I have a huge library of painting books and one dvd. I started drawing pets a few years ago while still working full time. I love the animals and have found my niche.. My biggest challenge was getting the really darks, so when I saw your program I had to give it a go. Your program showed me how to use a range pencils and charcoals together. I've never seen this technique before. I reorganized my palette with; pencils ranging from 9H to 9b, graphite sticks, charcoal pencils and willow charcoal, added a shami, compass and other measuring tools. This program gave me EXACTLY what I need to take my drawing to the next level.
Lessons 1 thru 10 are a must if want to make your drawings or paintings look real. My eye could pick up that something was not right but I could not pinpoint the problem until I followed the guidelines outlined in these lessons.
The drawing courses are very helpful and have improved my drawing skills.
It did help me a lot because the way you teach it is very easy to understand for a beginer, so I wanna thank you for the work you have been doing. I'm willing to buy more of your courses but I have to wait a little more time due to economical problems. Personally I'm more interested in portraits and pencil drawing than any other kind of art so if you can make courses more dedicated to realistic pencil drawing I would thank you.
I'm working slowly – on the face – so I haven't gotten to everything – but I find the examples very helpful and well worth the price.
You are not just helping me, but inspiring me to advance and improve and I am very appreciative!!
I think the tutorials are excellent, and I find it easy to follow.